The Mountains are Calling and I Must Go ~ John Muir
Are you feeling the pull of the mountains?  Are you longing to unplug from your hectic life and find the deep connection and solitude that only wide-open spaces can give you?  Does the idea of being deep in the backcountry, surrounded by wilderness, riding your steady Colorado trail horse to mystical places sound amazing?
Then join me this summer for a once-in-a-lifetime backcountry pack trip in the San Juan Mountains of Southwest Colorado and an immersion into the Weminuche Wilderness.
August 2021
~Serenity, Spaciousness and Solitude~
Feel the wind on your face at the top of the world, mountain views all around, wildflowers dotting the landscape as you climb up to a high alpine lake

Try your hand at catching a trout or simple sit by the banks of the water and enjoy the deep peace of the land

Take a hike up to the top of the peak, feel your heart racing with pure freedom and a sense of accomplishment

Listen to the crackle of the campfire and share your stories, knowing that your horses are well-tended and resting for another day of adventures

Sleep on your warm, cozy cot inside your walled tent, just like the mountain folks have been doing for centuries

Enjoy gourmet camp food and be amazed at what the camp chefs can do with a few simple pots and pans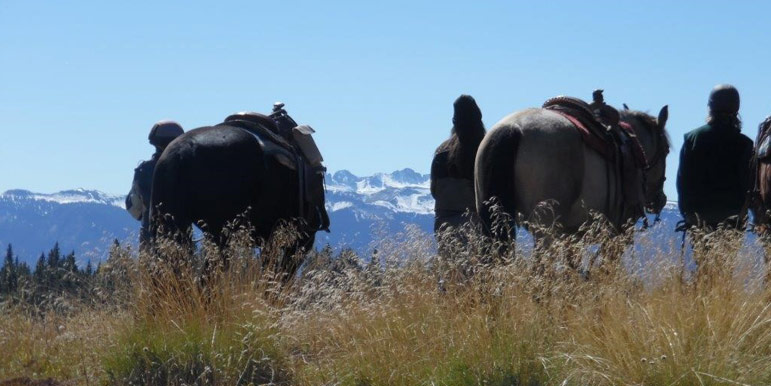 2 days in Durango to get to know your fellow riders, check out the town and relax before our backcountry trip.

An incredible trip on the Historic Durango train and a chance to wander and have lunch in the old mining town of Silverton.

A day to play with the horses on the ground, experience equine coaching and get comfortable with our equine partners before we head out on the trail.

5 days in some of the most beautiful mountain backcountry the you will ever experience.

Serenity, solitude and solace as you leave the crowds (and the world) behind for 5 days of unspoiled wilderness.
Ride to high ridges with endless views of 14,000 foot mountains, where wildflowers and wildlife abound.

Small group travel with a family outfitter that has been in the business for almost 70 years.  Oh the stories to be told!

Gourmet camp meals!  You'll be amazed at what the camp chefs can do with a couple of pots and pans!  And maybe even have some fresh trout that you caught from the high alpine lake nearby.

Deep connection with your horse and nature and a chance to discover the self that you've been missing.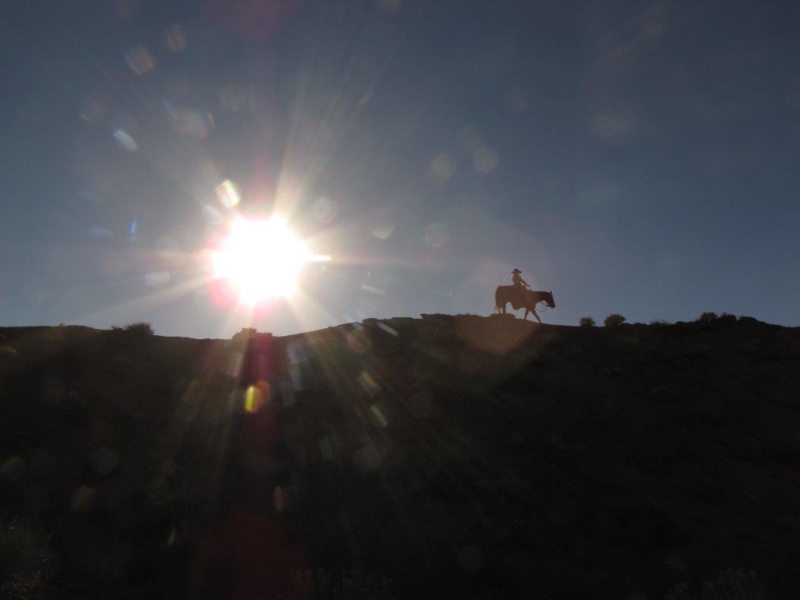 2 nights stay in Durango (one before our pack trip and one after) where you will have a chance to explore, relax, shop and get to know your fellow riders

5 days immersed in the back country of the San Juan Mountains, with comfy walled tents and cots, gourmet camp meals and incredible horse riding

Your own horse for the week selected for your riding level, personality and preference

A ride on the rails on the Historic Durango train and a casual lunch and amble in Silverton
A day of equine coaching and discovering deep connection with your horses

A leisurely tube ride down the Animas river at the end of the trip (weather permitting) for some good, old-fashioned fun

3 private coaching calls prior to the trip so we can get to know each other and I can help you plan your perfect Tuscan trip and 1 private coaching call after the trip to catch up and revisit intentions for your life
The Horses:
Our partners for the week are all trustworthy Quarter horses that are born and bred in the mountains.  They are ideally suited for the altitude and terrain and will provide you with companionship and safety for the entire trip.  These horses are wise and experienced mountain guides and will take you to places that you will amaze and delight you in mind, body and soul.
Our Accommodations:
Off the trail, we will be staying in a beautiful home near Durango.
On the trail, we will be "glamping" – walled tents, cots and pads that provide a cozy place to snuggle into after a day on the trail.
Riding level:
Beginner through advanced. If you haven't ridden for awhile, don't ride consistently or have never ridden, you can still do this trip but for maximum enjoyment of the experience, I highly encourage you to take 6-8 riding lessons before our departure.  If you don't need riding lessons, do get out there and ride for 1-2 months before you come.  Your muscles and butt will thank you!
Fitness level:
This is a high altitude trip.  We will be walking around camp, exploring the area and maybe even climbing up a peak.  The fitter you are, the more enjoyable the trip.  Don't worry, you can do this!  I can help you get there!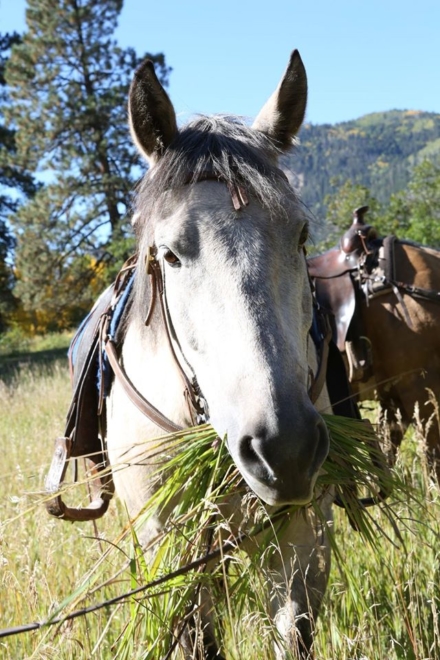 Cost:  $4200
*All prices are based on double occupancy. Single occupancy rates are available upon request | Airfare and restaurant meals are not included.
Cancellation policy:
If you have to cancel, costs are fully refundable, except for deposit and bank service charges, up to 120 days before the start of the trip. Between 60 and 120 days before the trip, 50% of the costs are refundable. If you have to cancel 60 days before the trip, the costs are nonrefundable, but are transferable to another person. The $1000 deposit is nonrefundable. However, this deposit amount may be transferred to another excursion if space is available.