Explore, Ride and Immerse Yourself in the Beauty and Culture of Greece

---
Please inquire about dates for 2021!
Our Joy Rides trip on the Isle of Crete was nothing short of amazing! Staying at a beautiful stone stable and boutique hotel on a hillside location overlooking the Langda Vally and Aposelemis Lake, near the village of Avdou was a spectacular place to explore and spend a week riding and relaxing. This tranquil spot is dotted with olive trees, small villages and protected Kermes Oak forests and offers endless spaces to explore with our horses, the countryside and ancient trails of Greece.
Picture yourself partnering with your beautiful  horse for the week as you meander through the remote Cretan countryside riding through secluded hectares of olive groves ribboned with mountain paths.

Trot through valleys dotted with Greek villages, were time stands still, ride along the waters of Lake Aposelemis and let your senses soar as you take in the panoramic views, while above our heads glide the majestic Griffon vultures,

Hear nothing but the wind, the soft tinkle of the goat bells, and the clatter of hoofbeats echo as you walk along the roads and quiet country paths.

Feel your heart rushing as you canter on the Mochos plateau through vast orchards of figs, pomegranates and grapes.

Soak in the diversity of the Old World culture while meeting authentic locals who greet you like a friend.

Delight in your senses as you relish local foods and wines.

Experience what it's like to travel with a small group of like-minded people that come together through a love of horses, adventure, culture and travel.
---
6 days of the most amazing riding you will ever do

A beautiful ride to visit the archaeological site of the ancient city of Lyttos

A ride through the gorge of Gonies and climb to the Greek village of Kera at 800 meters

A relaxing stay in a boutique hotel complete with lovely rooms, an infinity pool and the warm Cretan hospitality

A ride through the Kerm Oak forest to visit the mysterious Church of the Saint Fotini, which is hidden deep in a cave.
Daily mindfulness activities to help enhance and fully appreciate each experience

Local, farm-to-table traditional Mediterranean cuisine

2 nights in the historic city of Heraklion to relax, refresh and jump right in to the experience of Greece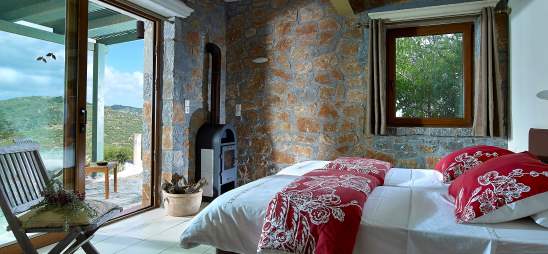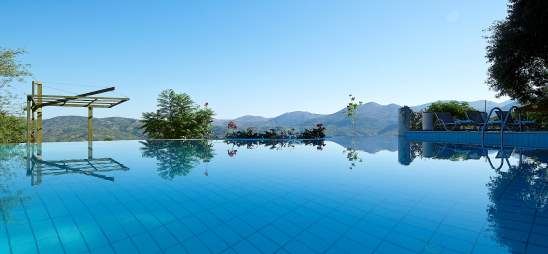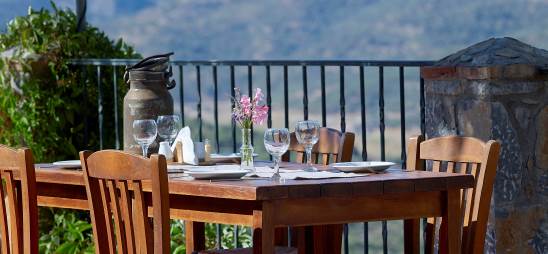 ---
Trip Includes:
10 days/9 nights of pure Greek culture and off the beaten path experiences

Connection and camaraderie with some of the most amazing people and horses that you'll ever meet

2 nights in the port city of Heraklion to refresh after your travels and to tour Cretan culture and history

All in house meals, lodging, horse riding and in-country group travel

Your own horse for the week selected for your riding level, personality and preference

2 months of bi-monthly phone coaching calls (4 total) prior to our trip to discuss what you hope to discover and gain from the adventure. We'll talk about where you are in your life right now and your hopes and desires for your future

1 phone coaching call after our trip to say "hi", catch up and give you the chance to talk about how to continue the process of self-discovery and mindful living
---
The Horses
We ride on Arabs, Thoroughbreds and Warmblood horses who are beautiful, well cared for and well trained.  They are always eager to go, relaxed and sure footed on the trail and in excellent condition for long distance riding.
The horses are ridden in the english riding style, but are easily handled with long reins.
---
The Area
Crete is a beautiful sunny island surrounded by a clear blue sea, blessed by a warm Mediteranean climate, mountains, gorges and fertile plains.  Mountain peaks rise up to 8,000 feet and the island boasts 650 feet of breathe-taking coastline.  It is a feast for your senses as you explore an island rich in history, majestic natural beauty, and a thousand years of history, culture and cuisine.
Situated between the continents of  Europe, Africa and Asia, Crete has a storied past and has been conquered by many invaders, creating an island rich in history, cuisine and culture. The Cretans are a friendly and welcoming people with a dedication to Greek "filotimo"  or hospitality.
Total cost:  $4200*
*All prices are based on double occupancy.  Single occupancy rates are available upon request. | Airfare is not included.
Cancellation policy:
If you have to cancel, costs are fully refundable, except for deposit and bank service charges, up to 120 days before the start of the trip. Between 60 and 120 days before the trip, 50% of the costs are refundable. If you have to cancel 60 days before the trip, the costs are nonrefundable, but are transferable to another person. The $1000 deposit is nonrefundable. However, this deposit amount may be transferred 90 days before the start of the trip, to another excursion if space is available.