Pathways to Authentic Self ~ An Animal Communication and Equine Coaching Workshop ~ June 4th-6th, 2021
Durango, Colorado
Get ready to discover and embark on a Journey to Authentic Self.   If this past year has shown us anything, it has taught us the importance of connection, inner strength and resiliency.  Now it's time to take these lessons and move forward to a greater understanding of yourself, your path and your inner wisdom.
 In this workshop, you will build your unique roadmap to self through:
Messages and Communication from the Horses

The Wisdom of Your Spirit Guides and Animal Helpers

Equine Guided Coaching Activities

Guided Meditations and Nature-based Energy Work
THE REAL YOU IS:
Centered and Grounded

Peaceful and Calm

Loving and Kind

Connected, Intuitive and Wise
YOUR ESSENTIAL SELF KNOWS:
Your Answers to Challenges and Difficult Decisions

Your Place in the World

How to Move Forward with Happiness and Passion
But, it's so easy to lose sight and lose touch with the real you, because, well, life happens.  We spend a lot of time and energy negotiating and navigating through life and it gets harder and harder to bring yourself back home to you.  This is a special workshop, drawing on the messages from the horses and the connection with self and nature, designed to bring you back to who you truly are and give you the gifts and tools to stay there.
If you are ready to:
Stop going through the motions and start truly thriving?

Find balance between taking care of your inner self while maintaining a mindful awareness of what's going on outside of self?

Ditch the stress and overwhelm and replace it with confidence and courage?

Connect with horses, self and nature on a deeper, more mindful, and more soulful level than ever before?

Further deepen your intuitive abilities?

Have more joy, energy and self-compassion?

Have a greater awareness of self, others and the interdependence of all life?

Feel better? Take Charge? Move forward?
Then join us for an extraordinary, integrative retreat designed to nurture and inspire you through deep connection to self, horses, nature and the mystical. What do you want to awaken to in your life? During this retreat, we will journey in body, mind and soul utilizing a combination of spirituality, animal communication and equine coaching to guide you along your pathway of discovery and action.
We'll explore the themes of your life through horse experiences, time in nature, mindfulness practices, and silent meditation. And we will talk about concrete tools on how to stay the course so that you can take charge of leading your most thriving, joyful, intuitive, soulful, and heart-filled life.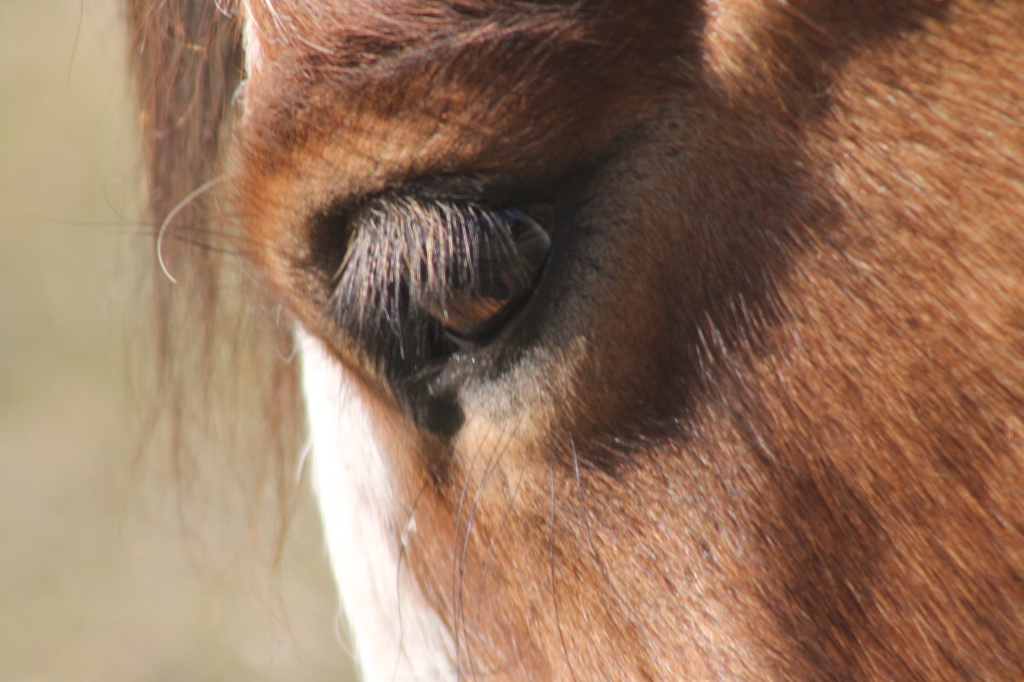 Workshop Schedule and Logistics
June 4th-6th
Friday evening 5:00-7:00 ~Meet and Greet at the barn
This evening we will meet our horse partners who will be our companions, guides and helpers for our time together.  In a manner that is completely natural and heartfelt, the horses will help us know authenticity, compassion and empathy, both for ourselves and for the world around us. These are their first teachings and provide the very foundation for your pathway to Authentic Self.
Saturday 9:00-5:00 ~ Inner Wisdom
To truly discover and listen to our own wisdom, we need to simultaneously have inner and outer awareness.  The horses can help us with this, through their messages and teachings.  During a full day together, we will learn about and understand what it means to be more "horselike" in our approach to selves and others and how we can use simple techniques to increase our awareness on all levels. Throughout our day, we will learn basic natural horse communication and behaviors, play with levels of energy and awareness, and work on creating deep connections.  
Sunday  9:00-5:00 ~ Accessing Intuitive Knowing with Help from the Horses
Equines provide a magical compliment and a deep connection to that which is bigger than ourselves. Through this connection we can access our own, often hidden inner voice.  Their immediate feedback points to what is stirring in our souls and their innate wisdom offers profound healing. A horse's powerful presence taps into an intuitive knowing that helps us find our way through to our own creative selves.  During this full day together, we will be guided towards our intuition and receive messages from the horses on how to get there.
_________________________________________________________________________________________________________
Lodging:
Durango is a tourist destination and lodging options are many.  However, things do book up quickly in the summer, so please do not wait to reserve your spot.  We are happy to help you find the right place for you to stay, so please let us know if you need any assistance.
Options include:
*RV hookups are available at the horse ranch and are $45 a night with advanced reservations.
*Blue Lake Ranch, is located 10 minutes from the horse barn and 15 minutes from downtown Durango.  It is a wonderful place to continue your inner and outer journey in nature and beauty. Rooms will book quickly here.
*Downtown Durango is 30 minutes from the barn and has a multitude of hotels, Airbnbs, and campgrounds.  It's a charming town with art galleries, great restaurants, river sports and many hiking/biking trails.  It is busy in the summer, so be prepared to transition back to some "hustle and bustle" after our time with the horses.
*Mancos is 3o minutes from the barn in the opposite direction of Durango.  It's a small, sleepy town with a few restaurants, a good cidery and a local feel.  If you want something quieter, yet still in town, this might be a good fit for you.
Cost:  Payment Options for Pathways include
***Full payment of $695  due upon registration.
***2 payments of $375 each; the first payment due upon registration, the 2nd payment due 14 days prior to the retreat.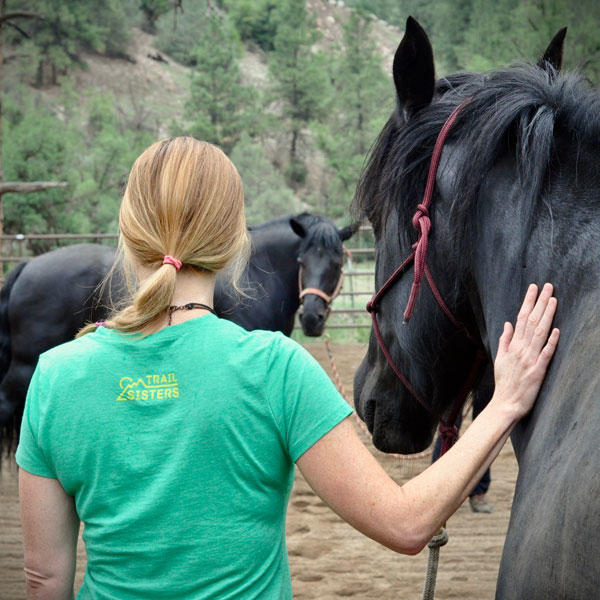 Hello! I'm Ginny Jablonski, a horse lover, owner and liberty training enthusiast. I'm also an energy medicine practitioner and animal intuitive utilizing shamanic principles and the spiritual gifts I received following two near death experiences.
My life experience has taken me on an incredible journey on which I've studied multiple spiritual perspectives and numerous healing modalities, but I've always come back to my intuitive gifts and basic shamanic principles.
In this retreat, 'A Journey to the Authentic Self,' we will explore breathing and meditative techniques to assist us in connecting with our guides and spirit helpers, and we will receive helpful messages from Trish's horses as well.
Additionally, I will share with everyone a wonderful new technique based on the science of NLP, EFT, EMDR and Traditional Chinese Medicine which assists the body to process unresolved memories, it's called Cognomovement. I've tried more than 20 healing modalities for myself and I can honestly say this is the best technique I've used.
By helping you remove old habits, thoughts and patterns, Cognomovement helps you remember who you really are. And believe it or not, it is exactly who you were meant to be!
 Each day we will practice meditating, breathing, communicate with horses, and we will do at least one Cognomovement session.
For more information about my work, please visit www.heartofthehorse.us
Hi, I'm Trish Lemke, the creator and face of Joy Rides.
I am a certified Equine Interactional Professional in Education and a certified Martha Beck Life Coach.  But more importantly, I am a lifelong student of the horse and have a lifelong curiosity of humans.
I will be your personal coach, guide and confidante for all of my offerings, every step of the way. I followed my heart into this business, first and foremost, because of my love for horses. I followed my gut into this business because of my love for helping people rekindle their passions and reignite their spark.
But I also love exploring places near and far, immersing myself in different cultures, having deep conversations with friends new and old and exploring personal growth through experiencing life. So I followed my head and discovered a way that I can live my dreams and help other people discover and live theirs too.
If you are ready to jump into awareness of what it means to live your best life, I'm ready to explore the hows and whys with you.
Combining horses, people and travel is like a dream come true for me every day and it is my deepest wish to help you discover and live your dreams too!