Experience the Mediterranean trail by horseback and leave the crowds behind

---
Our 2018 trip was unbelievable!  Check back for details on Spain 2021!
~ Pure Horseback Riding, Pure Culture!~
Come and explore with me, this diverse and progressive trail through the Catalonia region of Northeastern Spain. Crossing green hilly landscapes and mountains to the beaches of the Mediterranean, we will ride through medieval towns, have lively canters through the forests and on the beaches, stay off the beaten path in comfortable natural stone houses and family run farms or hotels and experience complete cultural immersion.
Picture yourself riding a beautiful Andulusian horse through the countryside, galloping along the white sand beaches of the Mediterranean, and ambling through the Medieval towns of northeastern Spain.

Hear the clatter of hoofbeats echo as you walk down ancient roads and quiet country lanes.

Feel your heart rushing as you gallop through winding forested paths and splash through the ocean waves.  Soak in the rich diversity of the Old World culture while meeting authentic locals who greet you like a friend.

Delight in your senses as you relish local foods and wines.

Experience what it's like to travel with a small group of like-minded people that come together through a love of horses, adventure, culture and travel.
---
The Area:
Catalonians are proud of their identity and heritage and the area can feel quite different than the rest of Spain.   The region boasts an impressive wealth of natural splendour with the Pyrenees looming above beautiful meadows and vineyards, plains that are pock-marked with volcanic cones, lush forested areas, and sandy beaches that are enveloped by rocky coves.  All incredible and diverse areas to ride the sure-footed Andalusian horses.
The Horses:  
For centuries Andalusians have fascinated people due to their beauty and nobility.  A rider on a horse is a still a symbol of pride in Spain with the equestrian tradition dating far before the middle ages.  It is with this sense of history that we will ride through the country on the noble Andalusian horse.
The riding facility has 40 lovely Andalusian and Spanish horses that are well-kept and well-conditioned.  With their loose manes and proudly worn tails, these elegant Andalusians make an adorable and adventurous holiday partner. Each horse is a pleasure to ride in walk, absolutely sure footed in difficult areas and quick and powerful in canter and gallop. They are intelligent and reliable.
English or Spanish saddles are used for the trails. The trails and local ride are 3 to 6 hours on horseback every day.During our journey, we will ride well educated, spirited, but balanced and comfortable horses.  Our partnership with Andalusian horses make your riding holiday a unique experience!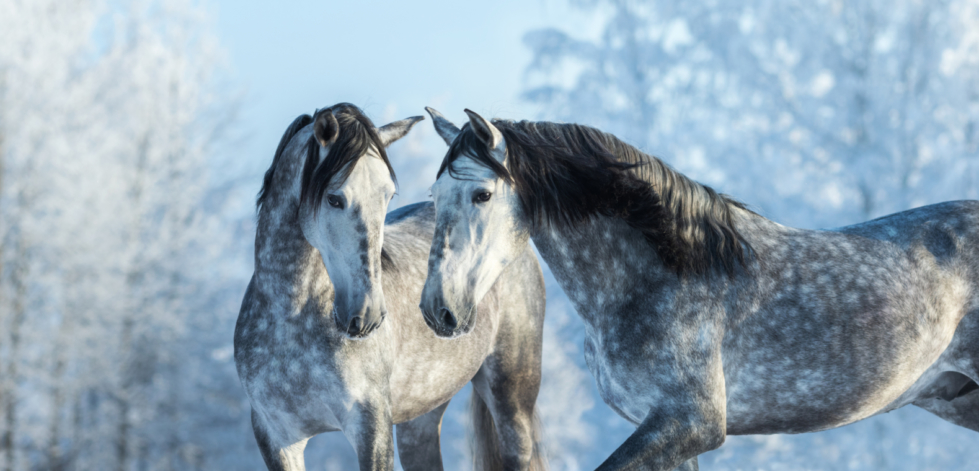 Riding Level
Intermediate to Advanced. To make the trip the best possible experience for you, we recommend that you ride one to two days per week starting one to two months prior to the trip, just to get your derrière and riding muscles ready to spend some hours in the saddle.
If you are a beginning rider, it is still possible for you to get ready for this trip. It's your opportunity to become the rider that you've always wanted to be. If you can imagine yourself trotting through the Irish countryside and cantering by ancient rock walls and over the hills, the time to start with some riding lessons is NOW! If you are in the Durango, CO area, lessons and programs are offered through Joy Rides. If you are out of the area, we are happy to assist you in finding a stable that is the right fit for you.
Fitness level
Beginner. We will be doing some light hiking and exploring each day. To make your trip more enjoyable, we suggest that you have a walking/light workout routine 3-4 weeks prior to the trip.
Your Small intimate group travel limited to 8 people

A private yacht trip and wine tasting in Barcelona

5 days of some of the most amazing riding you will ever do

A final day to explore, shop and meander along the cobblestone streets in Girona

Long gallops through the lowlands of the River Ter

Ride through sand dunes and pine forests

Picnic on the highest point of the steep coast of Costa Brava
Ride through charming ancient villages

Two beach days with speedy gallops

Swimming in the sea with view on the cliffs of the Medes Isles

Local and authentic cuisine

Authentic culture and unique experiences that can only happen when traveling by horseback

Individual coaching before and after the trip

Mindfulness practices during the trip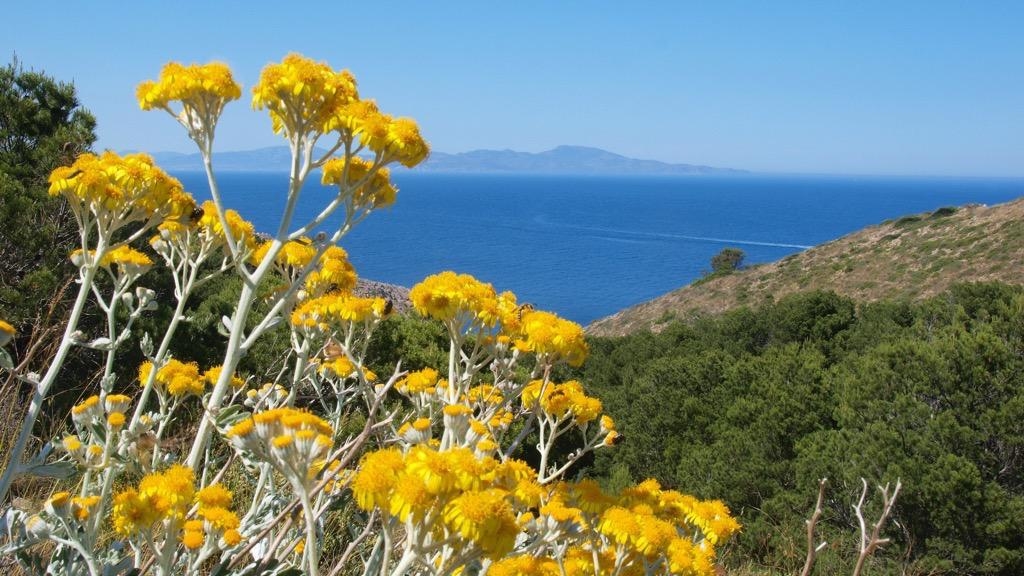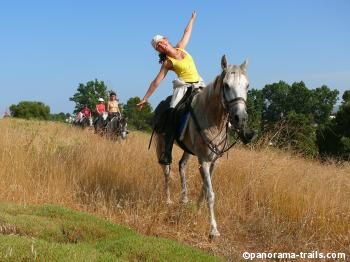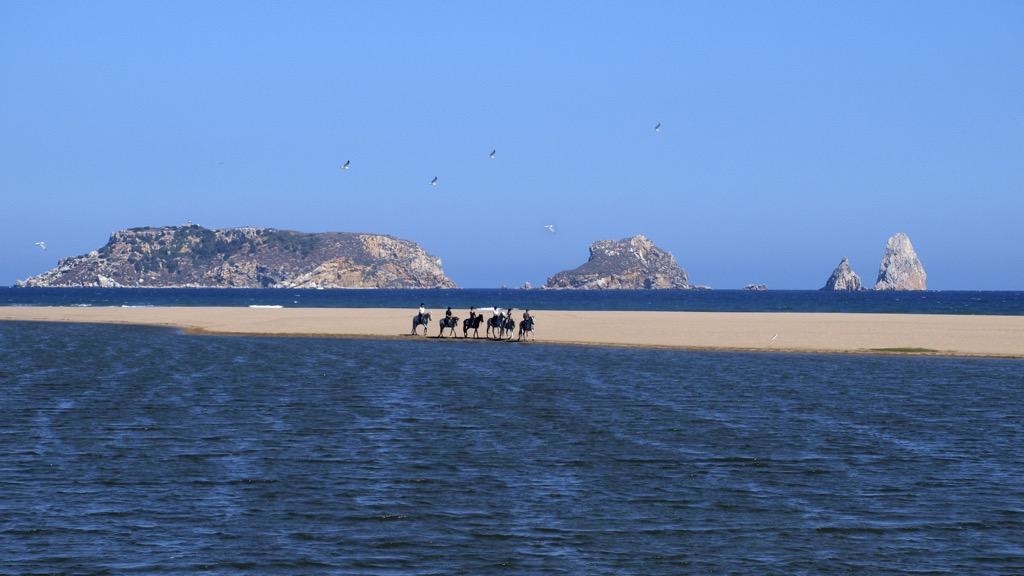 10 days/9 nights of pure Spanish culture, adventure and off-the-beaten path experiences

A delicious evening in Barcelona with an evening yacht trip and wine tasting with a true local

One night's lodging in Barcelona upon arrival to meet and connect with the group

All horse activities, meals, travel, tips and accommodations while together at Panarama Trails
Your own horse for the week selected for your riding level, personality and preference

One night wrap up in Girona upon our departure from the riding stable to do some shopping, have some free time and talk about how amazing the trip with the horses was!

2 months of bi-monthly phone coaching calls (4 total) prior to our trip to discuss what you hope to discover and gain from the adventure. We'll talk about where you are in your life right now and your hopes and desires for your future

1 phone coaching call after our trip to say "hi", catch up and give you the chance to talk about how to continue the process of self-discovery and mindful living
Cost:  $4200*
*All prices are based on double occupancy. Single occupancy rates are available upon request | Airfare is not included.
---
Cancellation policy:
If you have to cancel, costs are fully refundable, except for deposit and bank service charges, up to 120 days before the start of the trip. Between 60 and 120 days before the trip, 50% of the costs are refundable. If you have to cancel 60 days before the trip, the costs are nonrefundable, but are transferable to another person. The $1000 deposit is nonrefundable. However, this deposit amount may be transferred to another excursion if space is available.
All photos courtesy of Rudi Stolz @ Panorama Trails