Awakening your Soul Retreats ~ This retreat is now available as a private intensive only.
Retreat dates are arranged on an individual basis and can be from 1 to 5 days in duration. Prices are dependent on duration of the retreat.   Please contact me to talk about what might be the right fit for you!
 Transformation to Thriving
The idea of transformation implies that there are some things in your life that you're not satisfied with.  You want to feel better and be a happier person overall, but you're just feeling a bit stuck with no clear idea of how to move forward.  You want to stop surviving life with all of its' bumps and turns and start truly thriving.  
You're ready to take the reins of life and make some changes.  
A deep dive into the world of horses, nature and coaching practices may be just what you need in order to jump start your thriving life.
---

---
Are you are ready to:
Stop going through the motions and start truly thriving?

Find balance between taking care of your inner self while maintaining a mindful awareness of what's going on outside of self?

Ditch the stress and overwhelm and replace it with confidence and courage?

Connect with horses, self and nature on a deeper, more mindful, and more soulful level than ever before?

Further deepen your intuitive abilities?

Have more joy, energy and self-compassion?

Have a greater awareness of self, others and the interdependence of all life?

Feel better? Take Charge? Move forward?
Then join me for an extraordinary, integrative retreat designed to nurture and inspire you ~deep connection to self, horses, nature and the mystical. What do you want to awaken to in your life? During this retreat, we will journey in body, mind and soul utilizing a combination of spirituality and equine coaching to guide you along your pathway of discovery and action.
We'll explore the themes of your life through horse experiences, time in nature, mindfulness practices, and silent meditation. And we will talk about concrete tools on how to stay the course so that you can take charge of leading your most thriving, joyful, intuitive, soulful, and heart-filled life.
---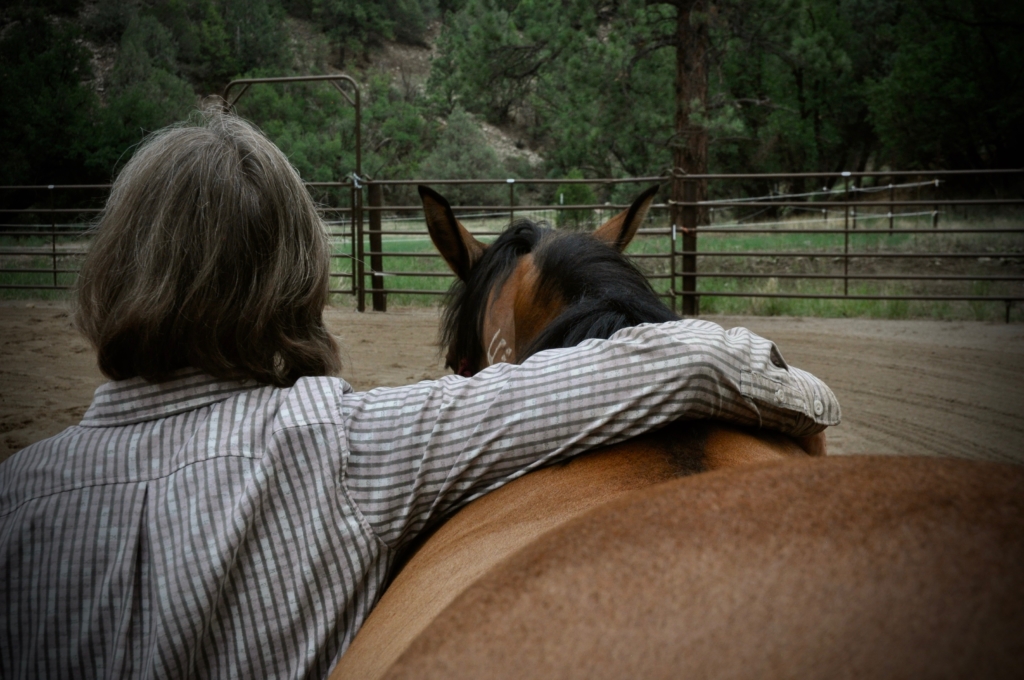 ---
Transforming to Thriving
During our time together, we will focus on awareness of where you are currently in your life and where you would like to go.  Where are you just getting by?  Where in your life are you overdue for a change?  What might it look like to go from simply surviving your days to actually thriving? Maybe there are parts of your life that you feel where you're really thriving, but there's no balance with the other areas.  Throughout this retreat we will support you in your discoveries and help you make an action plan on how to move forward with consistency and courage.
---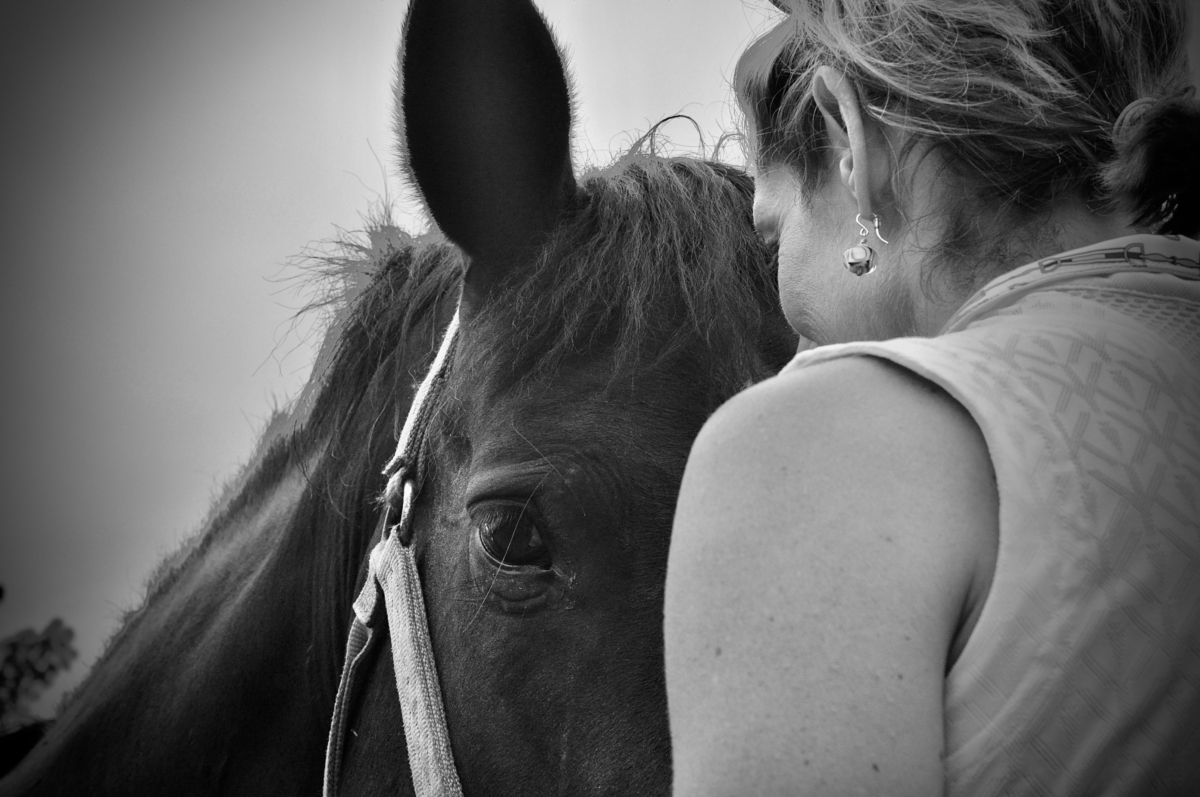 ---
All retreats are held on a gorgeous equestrian estate with stunning, unblemished mountain views of the lush Animas Valley and the mountains beyond, about 15 minutes north of Durango, CO. The facilities include a beautiful horse barn and riding pen, multiple green pastures to explore and commune with the horses and nature, natural ponds and abundant wild life. Lots of beautiful space with the herd makes this retreat an enriching destination.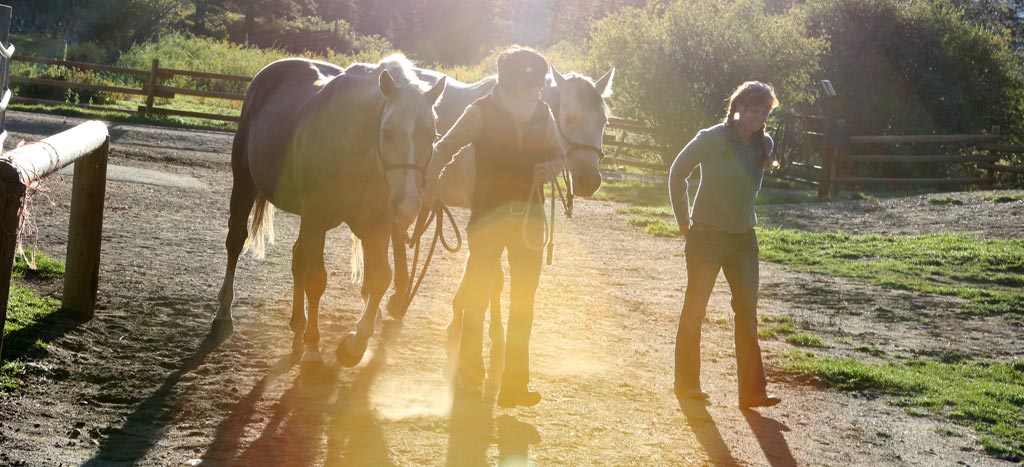 What is Equine Guided Coaching?
Throughout our time together,  I will help you discover your best life and the "you" you want to be through working with my herd of intuitive horses and discovering the messages that they are giving us.
If you've never participated in any form of equine guided coaching or learning, you are in for a big treat!  Horses are uniquely gifted at showing you exactly what you need in order to move forward towards your best life. They help you find that "aha" moment and see clearly what are your roadblocks and barriers – real and perceived. They aren't magicians, but simply intuitive animals that have lived thousands of years in a hierarchical herd, dependent on their awareness, relationships and nonverbal communication for their very survival – much the same as people. Over the years, humans have lost much of that awareness, mindfulness, intuition and our own inner wisdom – the very things that guide us towards happiness and success.
During our equine guided coaching sessions, you will learn how to be present in the moment, pay attention to your inner wisdom and come up with the answers to create lasting transformation.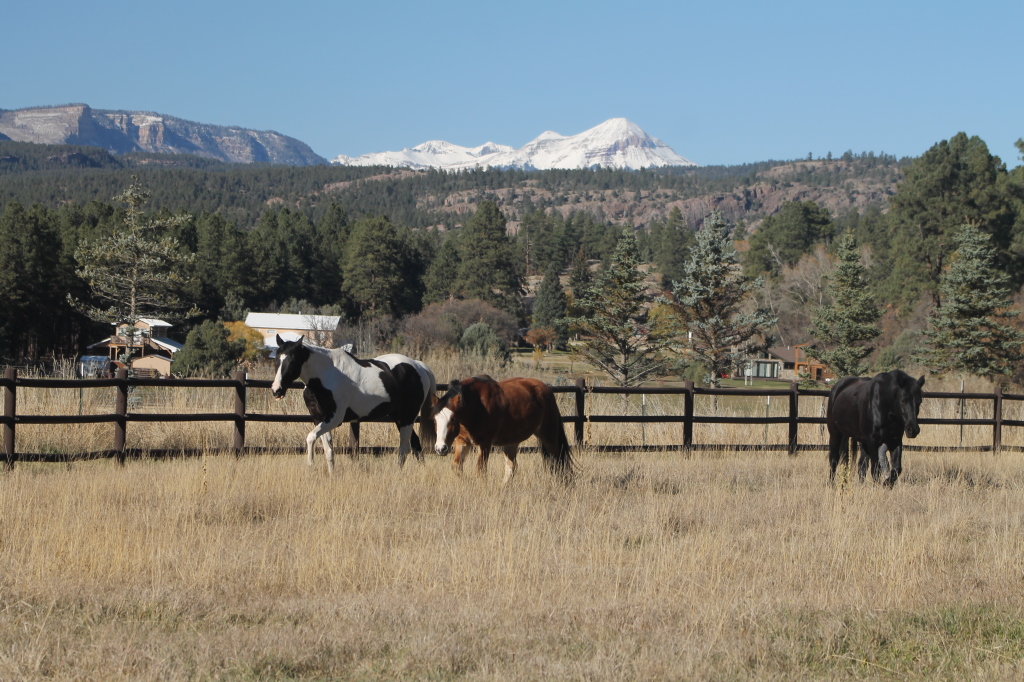 ---
Meet your human guide: