Words from Participants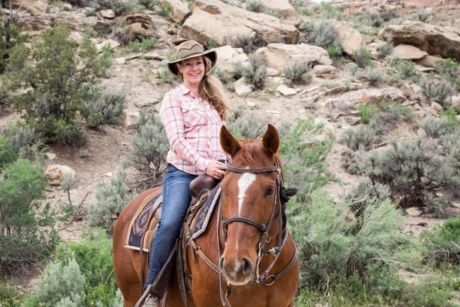 The horse trip with Joy Rides was truly transformational. Having been so incredibly fortunate to enjoy many great spiritual and adventure retreats over the years, from surf camps and yoga retreats, to Active New Zealand… I do think what Joy Rides is offering is something really special!
Anyone who enjoys adventure, freedom and expansion into the best of life and self-knowledge, will love these trips! This excursion offered the ideal mix of sacred space; freedom and mystery combined with the strength and wisdom of confident, beautiful and supportive women.
In our busy lives, with so many responsibilities and so much "doing", it was wondrous to have the chance to reflect and "be" among like-minded people. Trusting the great staff to plan when and where we would eat, guiding us in horse relationship and riding and facilitating guided mindfulness activities, was truly a gift in itself.
The time in nature alone was transformational, and the magic of the horses and participating in unique and "once in a lifetime" pursuits such as silent rides, and hiking to cliff dwellings among ancient pottery shards with NO other people in sight for 3 days have left me with this sacred space within myself forever. I am eternally grateful to Joy Rides for this experience and look forward to the chance to attend a future ride!
~ Jackie
---
I am so very thankful for you and Daisy.  She is an integral part in keeping me whole and balanced.  I am forever grateful!
~ Kelly
---
I have been blown away by the insights and clarity that I have gained while working with Trish Lemke and the horses at Joy Rides. I am no stranger to life coaching, but this was a new level of coaching experience that has opened my eyes to so many things about myself, and offered me wisdom and support in such a new and refreshing way.
I also came in with some anxiety around horses, and in just a handful of sessions I have learned how to not only be with them, but on them without fear. Trish is also a wonderful facilitator, and creates a space of self-discovery and growth that is truly inspiring and illuminating. Thank you again Trish for your wise guidance, your amazing horses and this valuable work that you do!
~Sara
____________________________________________________________
Trish has been my phone coach through an exceptionally challenging time in my life. I live on the other side of the world and yet feel so connected. Trish has enabled me to re- connect with my true authentic self, and is working with me to continue to excavate that woman from the rubble of my life where I buried her for years. Trish works with integrity, encouragement, compassion and wisdom, and I would highly recommend her to anyone seeking true north.
~ Karen
____________________________________________________________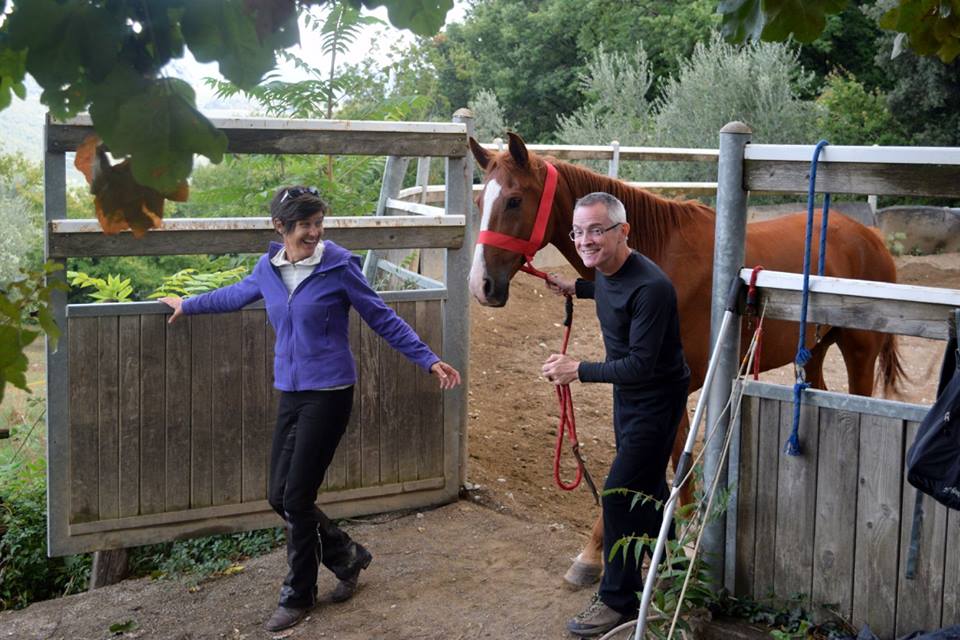 Tuscan Horse Adventure… there's an entire world of awe and wonder captured in those three simple words, and this excursion did not disappoint! Riding through vineyards and olive groves, trekking up Mt. Giovi, relaxing in fascinating lodgings rich in Italian history and culture… and of course, ample pasta and wine!
It's hard to express… seeing the heartland of Italy in all it's beauty… on the back of an amazingly well-trained creature… with guides that are safe, and experienced, and hilarious! The folks at Vallebona weren't just inn keepers or horse trainers… they quickly became friends intent on sharing the amazing life they have lovingly cultivated.
And although they were wonderful hosts and horse & mountain guides, Trish from joyistheride.com was our "human guide", fostering a group bond that went well beyond the typical gathering of strangers with coinciding vacation schedules. Her wise, warm, sensitive, and funny nature brought the group together, while expanding our reflexive (and perhaps miopic) perspectives as well. As a group, we learned to take it all in, in new ways which heightened the experience. Part horse whisperer, part human whisperer… Trish took the trip, and all of us, to another level.
– Joe
---
The Joy Rides trip was nothing short of perfect and it has settled into my memory and soul in the most wonderful way.  I feel calm, confident and content in a way that I haven't felt in years.  I have some challenging times ahead of me emotionallly and I now feel totally up to it because of this trip.   I could say "thank you" 10,000 times and it wouldn't feel enough.
– Heather