Hi, I'm Trish, the creator and face of Joy Rides
My mission at Joy Rides is to help you reconnect to your joy, step into your true self and help you discover your answers towards living a more passionate, exciting and fulfilling life. Throughout our journey together, I will support you in regaining a sense of confidence, adventure and personal freedom.
I am a certified Equine Interactional Professional in Education and a certified Martha Beck Life Coach.  I will be your personal coach, guide and confidante for all of my offerings, every step of the way. I followed my heart into this because of my love for horses, my zest for adventure and my desire for helping people rekindle their passions and find greater happiness.  Combining horses, people and travel is like a dream come true for me every day and it is my deepest wish to help you discover and live your dreams too!
Joy Rides is about finding those things that bring you joy, rediscovering that which brings you excitement and hope, and holding on to these feelings when faced with the everyday challenges and the stressors of life.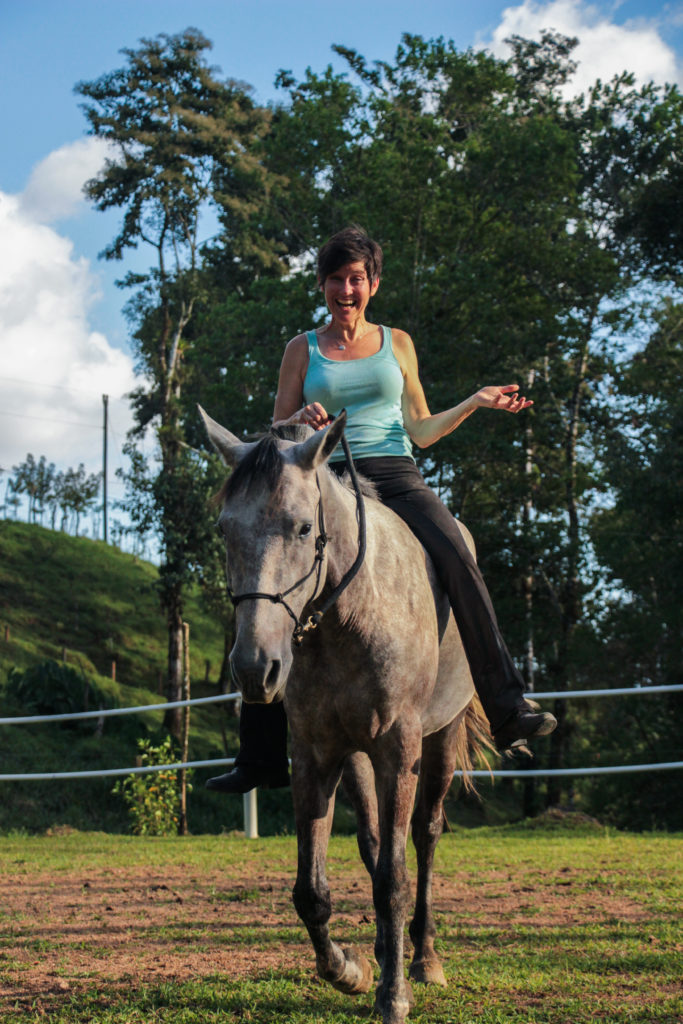 Are you ready?  Here is how you can get started…
Schedule a complimentary, no-obligation 30 minute consult by emailing me HERE or calling me at 970-946-7835

Watch your email for questions from me. Before we hop on the phone, I'd like to know a bit about you and what you're interested in.

Hit "reply" to that email and answer the questions.

At the scheduled time of your consult, we'll consult! We'll use the opportunity to make sure we're the perfect fit before you commit.

Then we'll get started! If you decide to work with me, I'll tell you the exact steps for getting started. If you decide not to work with me or if we aren't a perfect fit, I'm happy to share other resources to help you get what you need.